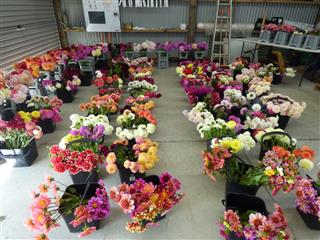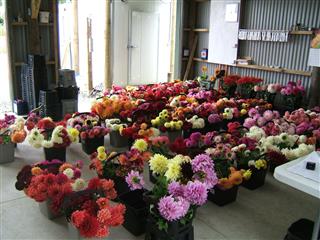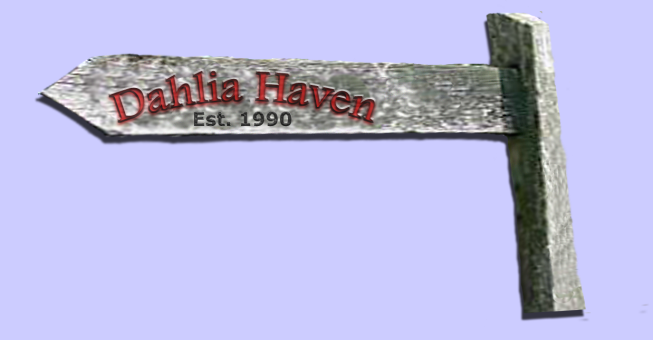 235 Wilks Rd, Dairy Flat, ALBANY Ph 0942 67150
Right next to the Northern Motorway, only 5 minutes south of Orewa and 10 minutes north of Albany and East Coast Bays.
Feb 11th 2019 As is typical of all dahlia shows, if only it had been held 3 days earlier (or later) my blooms would have looked better......Well the hot dry windy humid weather has caught up with us in Dairy Flat and we have now gone into a couple of quiet weeks while the plants recover. The maintenance still needs to be done, watering, disbudding and cleaning up the older leaves, but the flowering is slower. Typically it will pick up again in a week or two. Valentines Day is not far away and while Rose growers have done a good job marketing their product for the day, the prices asked tend to drive buyers to Dahlias that are equal to (we would say better) and yet more delicate, like many of the cherished modern ladies of 2019 (what a load of PC waffle, but I did impress wifey with that line).
Welcome to Dahlia Haven
Nationwide suppliers of cut Dahlia Flowers & Tubers
Updated 11/2/19
We start accepting home garden orders for tubers from Jan 1st each season on a first come first served basis, with delivery traditionally during the dormant season - May until sold out.
Short video of bloom preparation at the NI National show at Fielding 9/2/19
Cameraman blames the flourescent lighting for the quality of the pictures
Auckland Dahlia Show - Auckland Horticultural Centre 990 Great North Rd, Western Springs, Saturday 16th February at 10-30am till 4-30pm