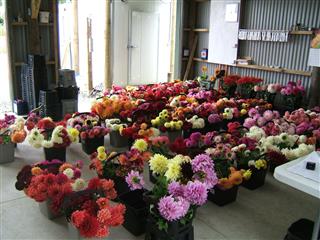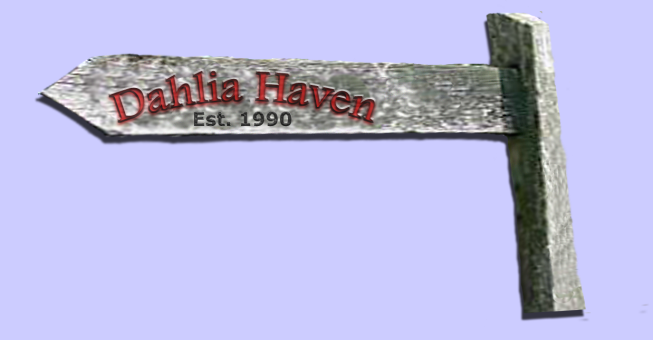 235 Wilks Rd, Dairy Flat, ALBANY Ph 0942 67150
Right next to the Northern Motorway, only 5 minutes south of Orewa and 10 minutes north of Albany and East Coast Bays.
April 4th 2018 Easter period has just passed with absolutelty glorious weather. With cooler evenings and earlier rain the plants have started their end of season flush and are still producing nice blooms. The regular caterpillar/mildew control really pays off at this time. While the daytime temperatures are still in the 23-25 Centigrade range it is importnat to keep the plants hydrated. Autumn can sometimes catch us unawares and the ground waterlevels can be quite low. Keep cutting off spent blooms and tidy up any old leaves. With more expected cooler weather, this is the time that mildew can traditionally become an issue if you are not vigilant.
Welcome to Dahlia Haven
Updated 4/04/18
Tuber orders taken from Jan 1st.
We start taking orders each season from Jan 1st with delivery in late May - July period. Orders are taken on a first come first served basis. Some varieties will sell out early.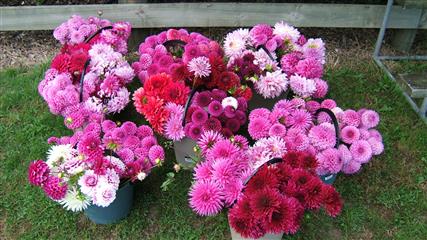 Short video picking tall stems for local flower
markets 04/04/18
Some traffic noise and a nosey dog....