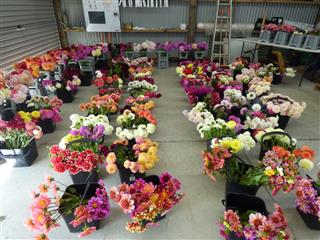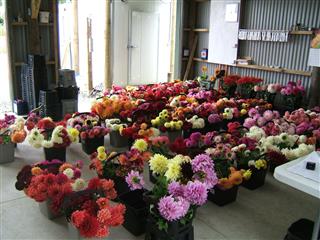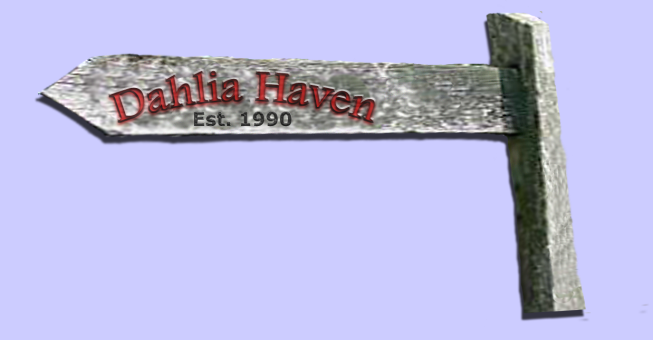 235 Wilks Rd, Dairy Flat, ALBANY Ph 0942 67150
Right next to the Northern Motorway, only 5 minutes south of Orewa and 10 minutes north of Albany and East Coast Bays.
Sept 27th 2018 Our tuber sales have finished for this season and with a good number of days without rain and lots of drying wind, we are now all planted up for the new season. Being in a warmer part of the country certainly has benefits this time of the season for planting. Warmer days of 18C has had things growing a bit better but one or two cool days of 12C slow any growth up. The tubers have been slow to start shooting this season with this cooler weather, but come October they will take off. Slug baits are down and a few have bitten the dust before they tasted dahlia. We have a nice cute fluffy bunny visiting at nights but we havent been able to see him yet to help him with his lead deficiency.
Welcome to Dahlia Haven
Updated 27/09/18
Our tuber sales have closed for the season. Our new catalogue should be out late November early December.
Short video picking tall stems for local flower
markets 04/04/18
Some traffic noise and a nosey dog....